Clopay Garage Door Lock Installation
*Scroll down for the instructions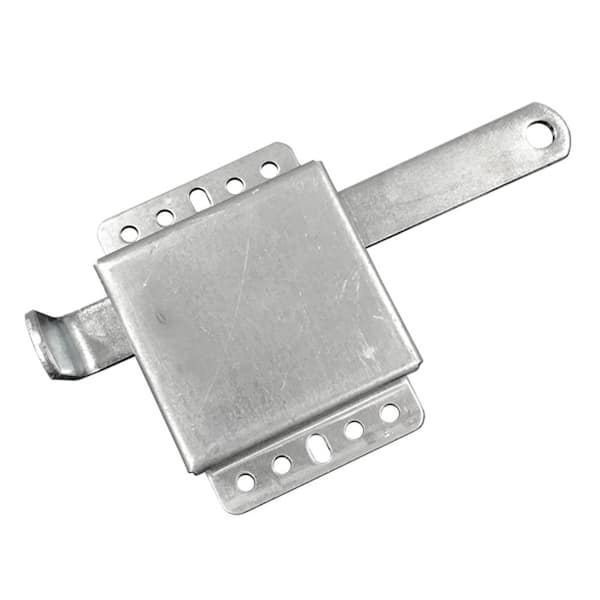 Securing Your Garage: Why a Lock Matters
Your garage door is one of the main entry points to your home, so making sure it is properly secured should be a top priority. Many homeowners unfortunately overlook installing a lock on their garage door, leaving their valuables and property vulnerable. Here are some key reasons why adding a lock is a wise investment:
Deter Burglars – Locked garage doors are much less enticing for potential burglars. The extra step of having to break the lock acts as a deterrent. Burglars looking for an easy target will simply move on to a garage without a lock.
Prevent Unauthorized Access – A lock restricts access to anyone who doesn't have a key or code. This keeps out snooping neighbors, curious passersby, mischievous kids and more. Without a lock, anyone could simply lift your door and walk right in.
Protect Valuables – Items stored in a garage like tools, sporting equipment, appliances and even vehicles are attractive to thieves. A lock adds a layer of protection for your high-value possessions.
Enhance House Security – If a burglar does gain entry through another method, a locked garage door prevents them from accessing the rest of your home. It provides a critical inner barrier.
Increase Peace of Mind – Nothing takes away your sense of security like coming home to find your garage door and belongings have been tampered with. Knowing your garage is always locked when you're away will give you major peace of mind.
Deter Home Invasions – Unfortunately home invasions do occur. If an intruder is able to access your garage, they could ambush you as you arrive home before you make it inside. A lock reduces this threat.
Satisfy Insurance Requirements – Most home insurance policies require locks on all exterior doors, including garage doors. Confirm your provider's security requirements.
Boost Resale Value – Upgrading to a garage door lock boosts your home's overall security and appeal to buyers down the road. Safety features are a big selling point.
Now, let's dive into installing Clopay garage door locks:
Prepare the door section
For #3 lock (keyed deadbolt):

For insulated steel sandwich doors:

Remove foam from predrilled holes using 5/32″ drill bit
If no holes, drill per Fig. D template, ensuring alignment with track slots
Drill from outside using sharp hole saw

For single skin steel doors:

Remove knockouts if present using flathead screwdriver and hammer
Support underneath when removing knockouts
If no holes, drill per Fig. D template, ensuring alignment with track slots
Drill from outside using sharp hole saw

For wood doors:

If no holes, drill per Fig. D template, ensuring alignment with track slots
Drill from outside using sharp hole saw

For #1 lock (snap latch):

For all doors:

If no holes, drill per Fig. D template, ensuring middle hole aligns with track slot
Drill from outside using sharp hole saw
Assemble outside lock components
For #3 lock:

Insert outside T-handle through door
For sandwich doors:

Attach outside escutcheon plate using screws and J-clips
Add lock cylinder, collar, spacer tube, back-up plate per Fig. A-1

For single skin doors:

Attach outside escutcheon plate using screws into J-clips

For all doors:

Insert inside T-handle over spindle
Secure with roll pin through spindle

For #1 lock:

Slide outside T-handle through door/gasket and spacers
Attach backing plate using #10-24 machine screws
Add inside release handle and secure with push nut
Install vinyl sleeve over inside handle arm
For sandwich doors:

Attach inside escutcheon plate using screws through back-up plate

For single skin doors:

Attach inside escutcheon plate using screws into lock stile
Install door and tracks
Engage lock with track
For #3 lock:

Slide equal lock bar guides onto each bar
Align bars with slots in vertical track
Attach one guide at each end stile using appropriate screws
Knock out slug in track if needed to open slot
For wide doors, space additional guides across width
Attach middle guides per door type using screws or reinforcement plate

If supplied, assemble #3 lock bar extensions per Fig. E
For #1 lock:

Once door fully installed, attach striker plates using track bolts/nuts
Align spring latch with striker plate and stile holes
Attach latches using appropriate screws
Install remaining components
For #3 lock:

Mark and drill holes for night latch
Attach night latch with #10 x 1-1/2″ screws
Add lock bar spring hooked to latch and bar

For #1 lock:

Cut lock cable to length if off center
Thread cable through handle and latch holes
Pull cable taut and secure with bolt and nut
Complete installation
Test lock engagement and operation
Finish per main installation manual